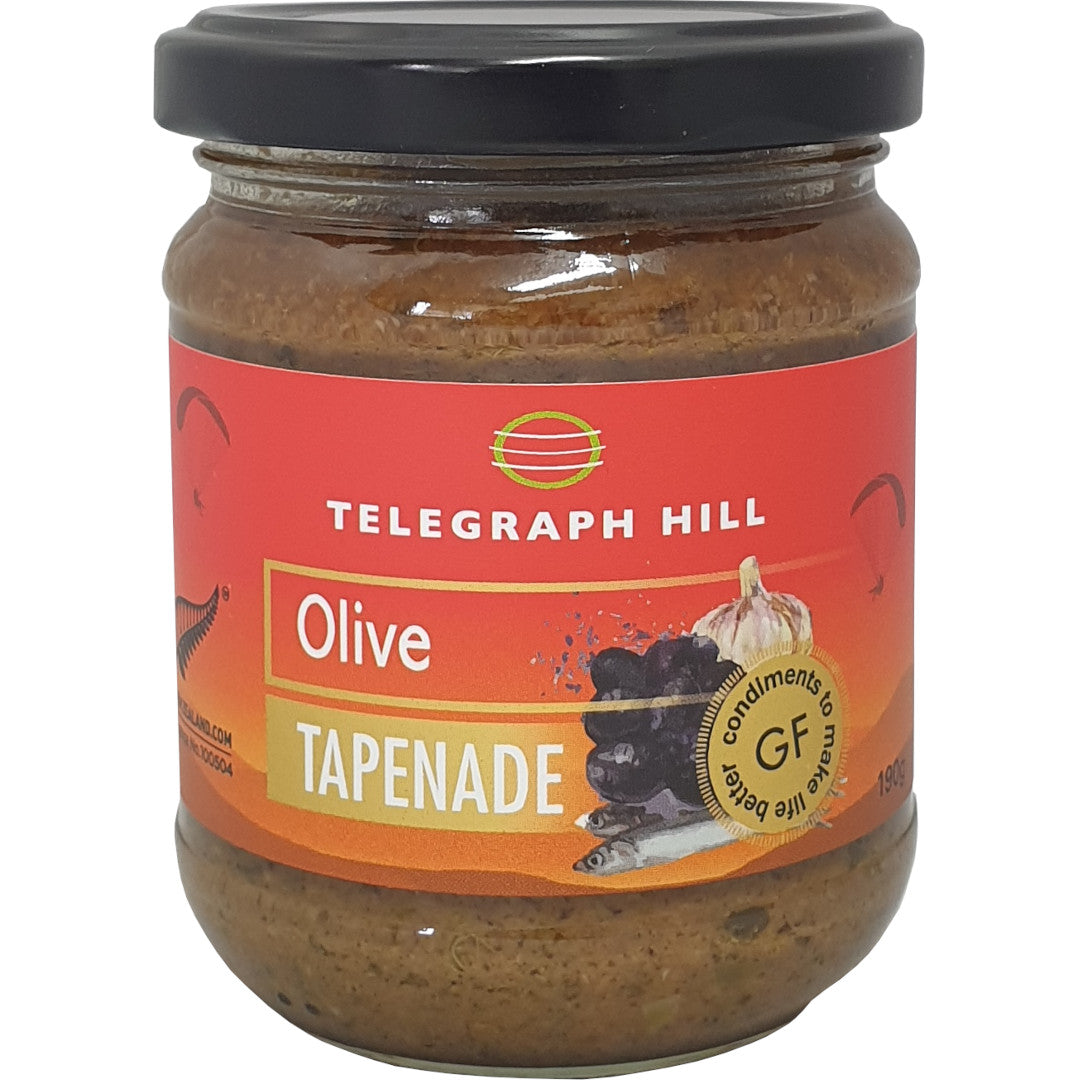 This delicious Tapenade is made from sun-ripened Hawke's Bay olives.

Try some of our favourite recipe ideas…

• Mix the tapenade with hummus and place on pita bread
• Spread on crackers, pita chips, crackers, or bread
• Stuff Portobello mushrooms with the tapenade
• Mix it in with some pasta, polenta, or gnocchi
• Enjoy with some fresh veggies- carrots, celery, etc
• Make a mixed plate of hummus, pita bread, falafel and olive tapenade
• Add on a pizza in the place of sauce
• Use as a sandwich spread. Add a little mayo to make it more creamy
• Scoop a little on the top of a Greek salad
• Make a cold pasta salad with veggies and use the tapenade as the dressing with lemon juice
• Spread on a bagel for breakfast
• Add it to your avocado toast
• Add to bread dough and bake for an amazing olive loaf
• Put together some mini-sandwich appetizers, with sandwich bread or wraps, cream cheese or mayo, olive tapenade, roasted red peppers and red onion
• Stuff the olive tapenade inside Peppadew peppers, with a little bit of cream cheese or on their own

Tip: Tapenade contains olive oil which will solidify in the fridge
so mix prior to use. Always use a clean utensil and don't put back any uneaten product.