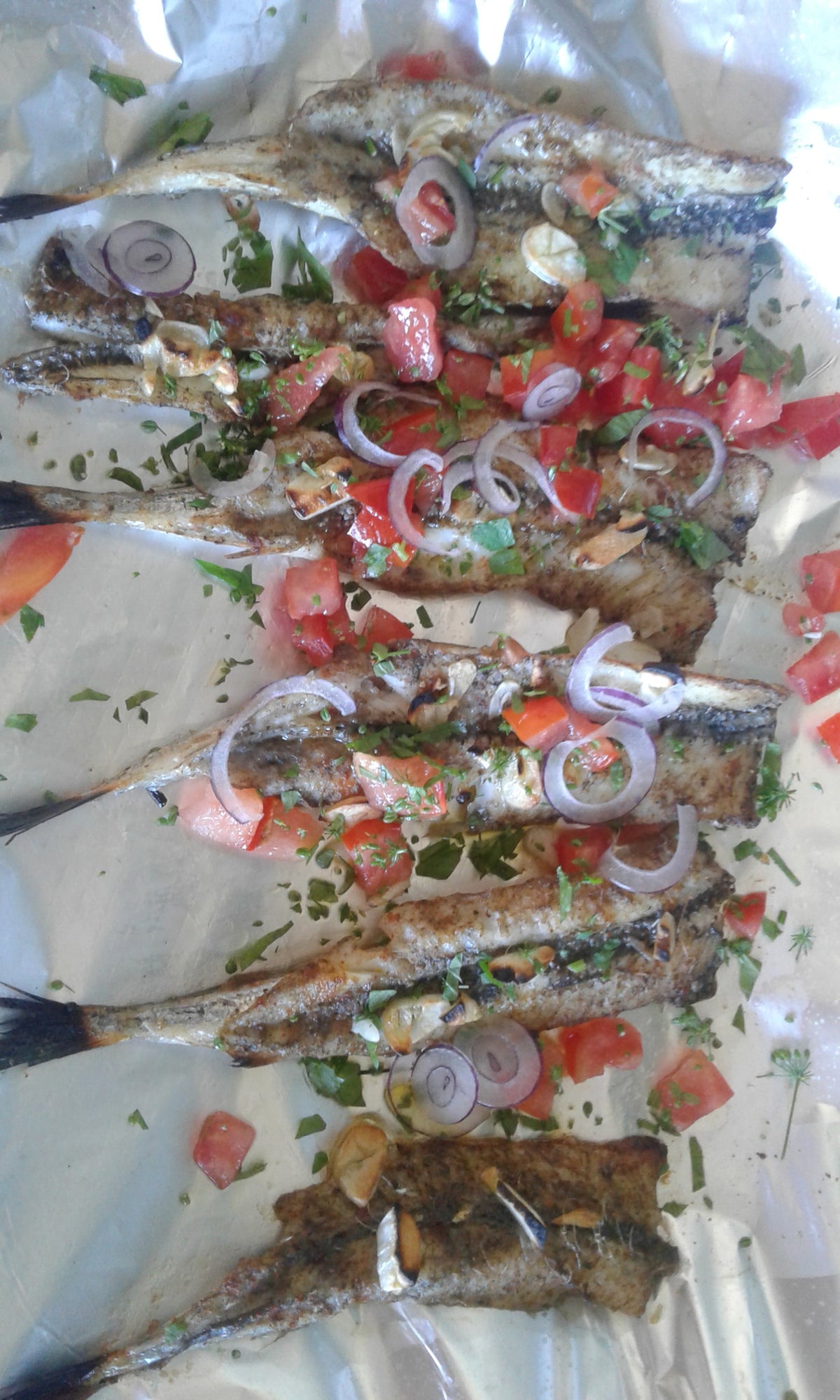 We are always interested in new meal ideas which help us include the Mediterranean diet! Keep reading for a tasty and nutritious fish recipe devised by one of our own.
Try whole garland (nz piper), these were super fresh and purchased from Pak n Save for $2.00! Look for nice clear eyes as an indication of freshness. (Don't be scared of the bones - they are surprisingly easy to remove once cooked!)
 Remove the head and gut. Turn upside down and squash them to butterfly. Rub with a spice blend of fennel seeds, dry basil, dry tarragon, chiĺli power, black pepper and salt. 
Roll around in plenty of Telegraph Hill Extra Virgin Olive Oil . Place under grill and cover with diced garlic. Grill till the garlic starts to brown. Finish with chopped fresh celery leaf, parsley, tomato and red onion.
There is only one way this recipe could improve - add olives! We will next time.