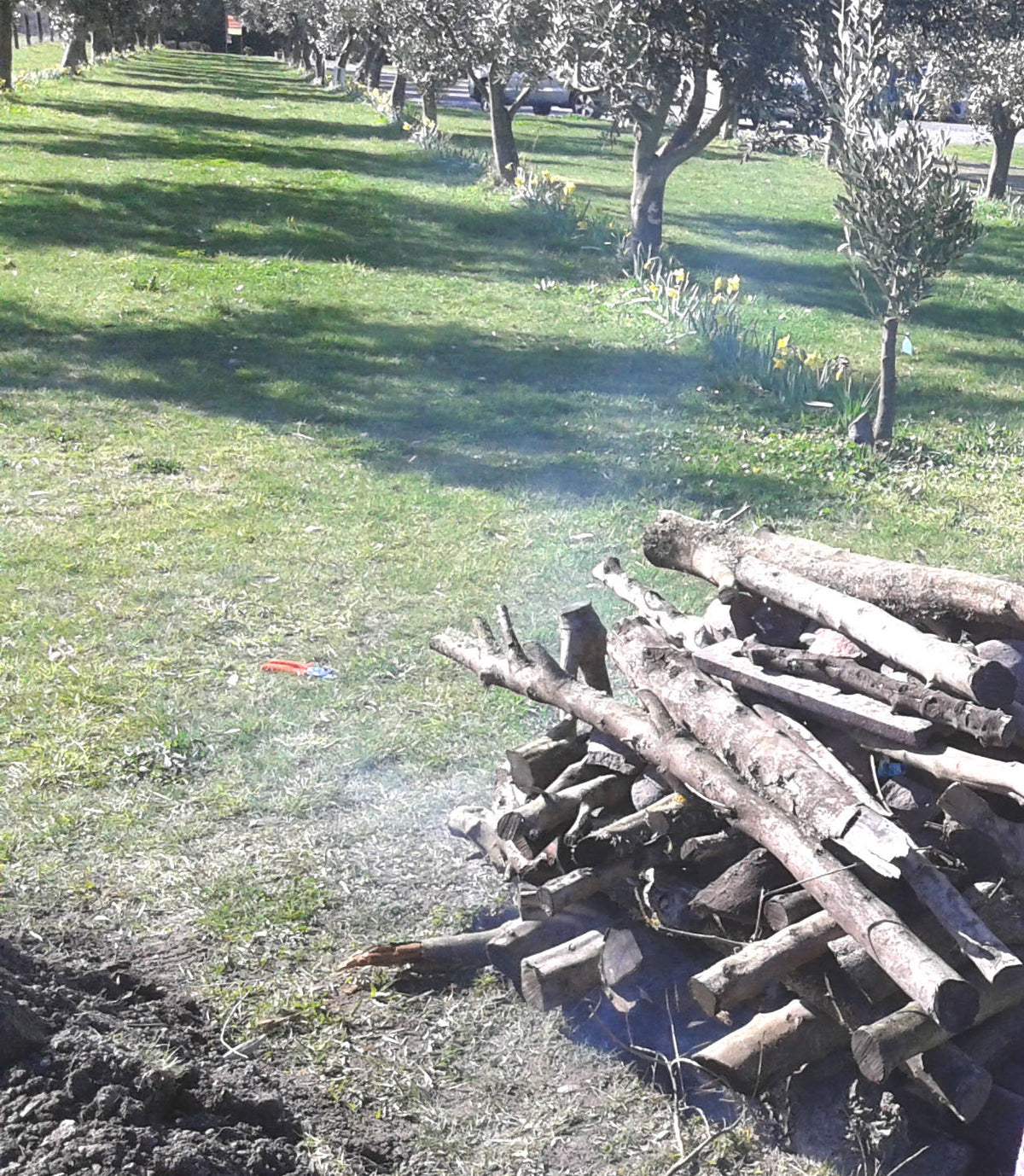 Trial 1.  Olive wood fired Hangi.  Art in the Olives Festival is 10 weeks away.
Objective:  Trial the Olive Wood and recipes.
Timeline is important… we plan to eat a 5.30pm, so working back from then, we pull the hangi up at 5pm, food in at 1pm, start the burn at 10am, dig the hole the day before.
It's a Saturday so we've got to weave in attending and coaching our children's sports games into the day's events as well.
Hangi Master Shayne said the woods good.  Nice hot burn, no sparks, and the smoke smells nice.  Perhaps we should leave some embers in the hangi to see if the smoke adds some nice smokey taste to the kai?
We hit the times and the hangi gets packed at 1pm.  Plenty of people to help put the cloths over the food, and cover the Hangi with dirt.  We stand by and check for steam escaping for another hour or so.
We pull the hangi up at 5, we now have three families all helping, what fun, and sense of community just from doing this.  Now the fun part, back to the house and taste the trials.
Chicken Marbella, Beef shins in Apricot & Olive Tagine, Lamb Puttanesca, Goat curry, Curried Eel, Pork Belly, Chicken Chorizo bake, Sticky Drunken Prune Pudding ,all delicious, olives held up well in all dishes,  definitely a success. 
Round two trials will refine the recipes, and set the menu.  Should we do a pudding?