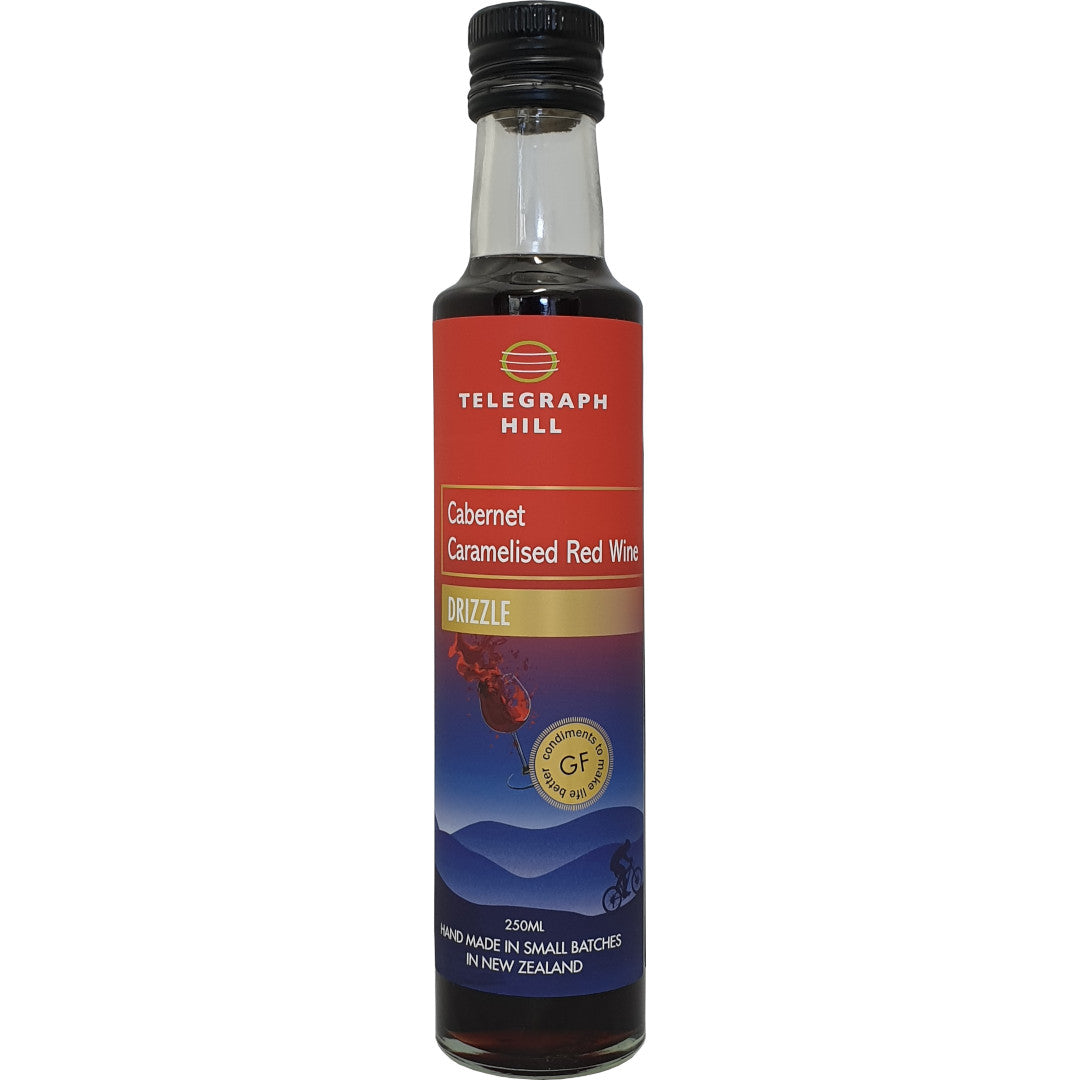 Made from Hawke's Bay Cabernet, this drizzle has been slowly reduced with sugar, giving it an irresistible sweet Cabernet flavour.   
Try some of our favourite recipe ideas…
A marinade for steak, fish, venison or pork

Add to onions, peppers or mushrooms when sautéing 
Drizzle over lamb, venison or chicken after cooking 
Pour over berries, fruit, cakes, ice cream or puddings 
Dress risotto just before serving 
Use as decoration for beautiful presentation on the edge
       of your serving plate 
Use as a dressing for salads. Beautiful with chicken and Camembert salad
Tip: Best kept at room temperature to prevent crystallization.