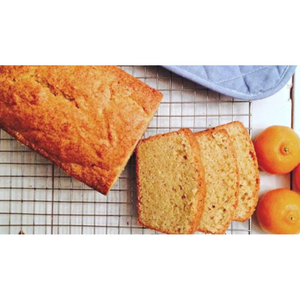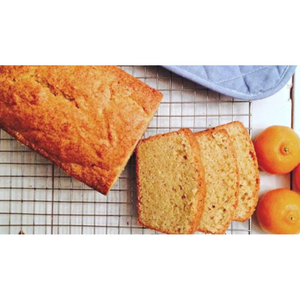 Spiced Orange Olive Oil Cake
With just a touch of sweetness, this olive oil cake has a hint of orange zest and five-spice powder. If you don't eat it all the first day, cut it into cubes and layer with whipped cream and oranges, or toast and slather with honey.
Ingredients
4 eggs
3/4 cup white sugar
2/3 cup 
Telegraph Hill Extra Virgin Olive Oil
2 tablespoons fresh orange zest
1 teaspoon Chinese five-spice powder
1 1/2 cups all-purpose flour
1 tablespoon baking powder
1 pinch salt
Preheat oven to 350 degrees F (175 degrees C). Lightly oil and flour a loaf pan.
Beat eggs in a bowl until lightened in colour. Add sugar, olive oil, orange zest, and five-spice powder and beat until smooth. Fold flour, baking powder, and salt into egg mixture until batter is just mixed. Pour batter into the prepared loaf pan.
Bake in the preheated oven until a toothpick inserted in the center comes out clean, about 45 minutes. Cool in the pan for 10 minutes. Remove cake from the pan and cool on a wire rack.