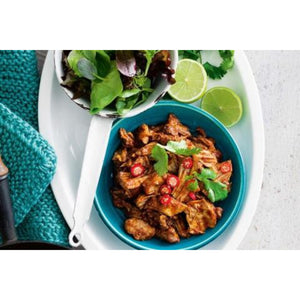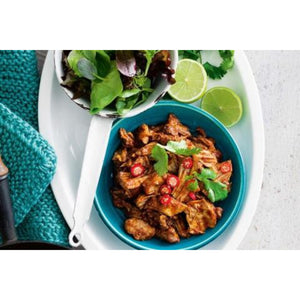 Slow-cooked pulled pork featuring Telegraph Hill Marbella
Crack out the Crockpot for some amazing and easy slow-cooked winter meals like this one. 
INGREDIENTS
1.8kg boneless pork shoulder
1/3 cup apple cider vinegar
2 small fresh red chillies, finely sliced
1/4 cup fresh coriander leaves
8 warmed flour tortillas, to serve
METHOD
Step 1

Remove and discard rind from pork. Cut pork into 4cm pieces.
Step 2

Heat oil in a large frying pan over medium-high heat. Cook pork, in batches, for 3 to 4 minutes or until browned. Transfer to slow cooker.
Step 3

Add marbella sauce, tomato sauce, vinegar, molasses, sugar and 1/2 the chilli to slow cooker. Season with salt and pepper. Stir to combine. Cover. Cook on high for 4 hours (or low for 8 hours) or until pork is tender.
Step 4

Transfer pork pieces to a chopping board. Using 2 forks, roughly shred. Return pork to sauce. Stir to combine.
Step 5

Sprinkle remaining pork mixture with coriander. Serve with tortillas, salad leaves, lime halves and remaining chilli.
Source: https://www.taste.com.au/recipes/slow-cooker-pulled-pork/735ea2e3-0fd2-4ce2-b25c-394c475db518
For more meal recipes click HERE.