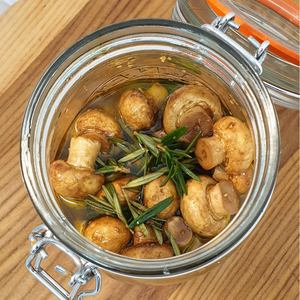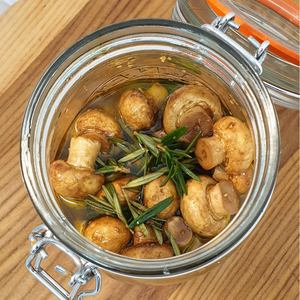 Blanche mushrooms in a large pot of boiling salted water for 3 minutes until tender.
Combine all the other ingredients and mix the mushrooms through
Place in an air tight container or jar and refrigerate overnight or for up to 3 days.
You can you a mixture of any sort of mushrooms but Swiss brown or white button work well, if you are using large mushroom just cut  them in strips or quarters and if you're using wild mushrooms make sure you're knowledgeable about what you are using. As my friend used to tell me "All wild mushrooms are edible, but some are only edible once".