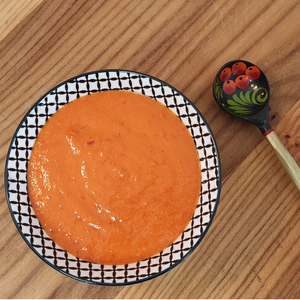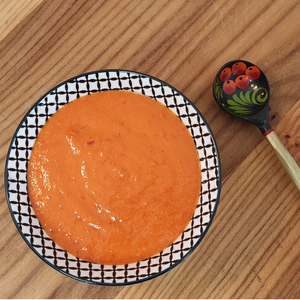 Peri Peri Sauce (Better than Nando's)
4 red capsicums, halved and seeds removed (or a jar/can of roasted red peppers)
8 cloves of garlic or 8 tsp of minced garlic
4 tsp smoked paprika
1 red onion ( cut in quarters )
1 c lemon juice
10 chilies (more or less to taste)
½ c Red wine vinegar
½ c Extra virgin olive oil
 Roast the capsicums, garlic, red onion and chilies in the oven @180 min until soft, 20-30 min depending on your oven.
Remove from the oven and add to a saucepan (including juices from the roasting tray) along with all the other ingredients except the olive oil and simmer for 20 min.
Blitz until smooth in a blender or using a stick blender do the same in sauce pan, once smooth slowly pour in the olive oil while blitzing.
Leave to cool and salt and pepper to taste.
This sauce is great; more depth of flavour than most hot sauces and more than enough kick for most people. Great on chicken, ribs or pizza.