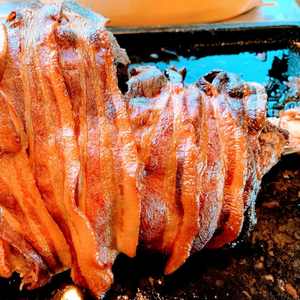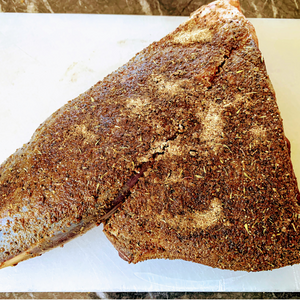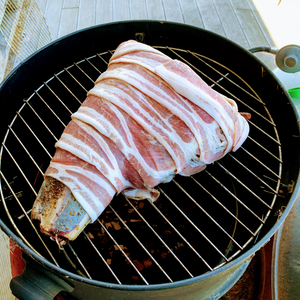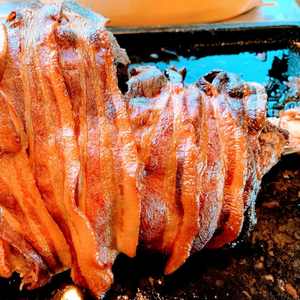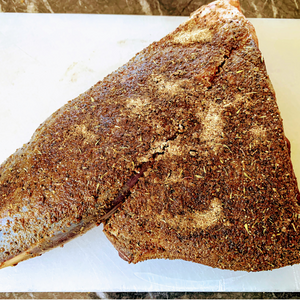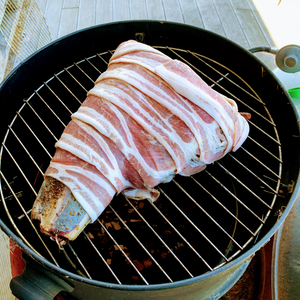 Olive Rub for Lamb recipe
We made this rub for lamb, because lamb is where we think it works best.  If you like lamb and the 'low and slow' BBQ method of cooking then this rub is for you.  Packed with garlic and thyme, the olive powder gives depth and earthiness to the rub so that even those who do not like olives will enjoy the meat.
Just because food never stops moving we did this recipe with venison, because, well, that was going to be fun too... So if doing this recipe with lamb you can leave out the bacon, as the lamb has a good amount of fat through the meat to keep it juicy.
Ingredients
Cover the venison with olive rub, let it sit for 24 hours

Wrap the leg in bacon
Smoke for 1 hour
Cook at 60deg C 3 hours
Rest under foil for at least 15 minutes before serving
Enjoy with friends and family