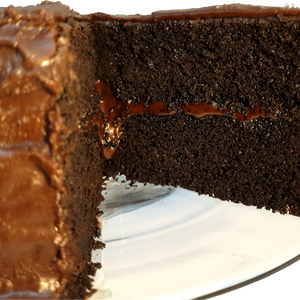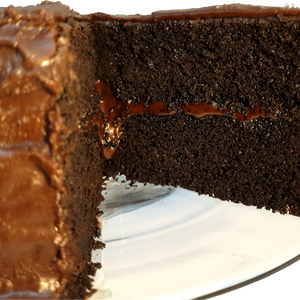 Ingredients
3.5 cups flour
3.5 cups sugar
3 tsp baking powder
3.5 cups cocoa
2 cups milk
3 tsp baking soda
1 tsp salt
4 eggs
1 tsp vanilla
2 cups of boiling water (added at end)
Method Preheat your oven to 160C.
Grease your chosen tin(s) and line them with baking paper.  This mix will make two good size cakes or one huge one.
Put all ingredients (except for the water in a large bowl mix well to a batter.
Add boiling water and mix till smooth. Its a wet mix, but turns out well.
Bake in the oven at 160C for hr (2 cakes) or 1.5 hours for one cake.
Ice when cool with olive oil chocolate icing