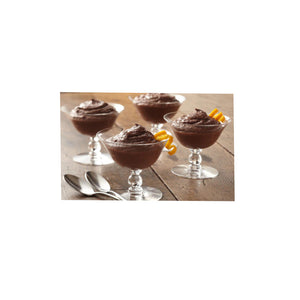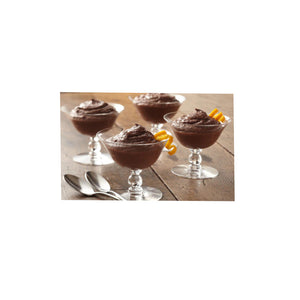 Chocolate Olive Oil Mousse
Dairy free & absolutely delicious.
You can use a fruity, medium extra virgin olive oil,  or for a twist blend with 1/3 Telegraph Hill Lemongrass, Kaffir Lime & Chilli Infused Extra Virgin Olive Oil works very well.
150g dark chocolate, coarsely chopped   

125ml (1/2 cup) 

Telegraph Hill  Extra Virgin Olive Oil

65g (1/4 cup + 1 tbsp) 

castor

 sugar

4 egg yolks    

30ml (2 tbsp) Grand Marnier (optional)

4 egg whites

Pinch of salt

65g (1/4 cup + 1 tbsp) castor sugar

               
Melt chocolate in a bowl set over pot of simmering water. As it begins to melt slowly pour in olive oil, stirring as you pour.

Place castor sugar & egg yolks into a bowl, whisk till pale and thick. Fold in melted chocolate then stir in Grand Marnier.

Place egg whites & salt in a bowl & whisk 

till

 soft peaks form. Gradually pour in castor sugar & whisk till it is incorporated.

Fold egg whites into chocolate mixture & pour mixture into serving glasses. Chill for at least 4 hours or overnight. 
(Serves 4-6)