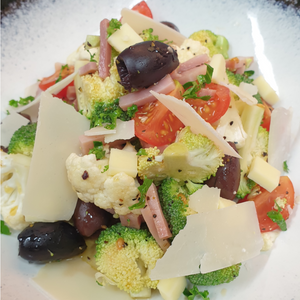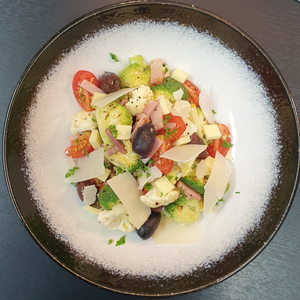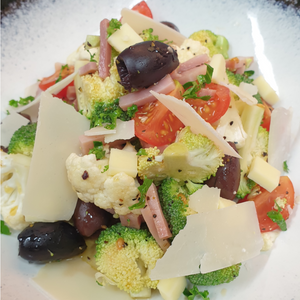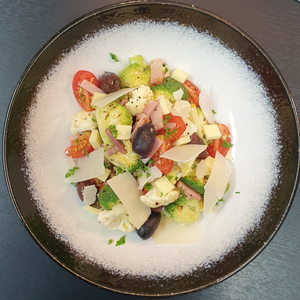 Cauliflower, Broccoli Salad
INGREDIENTS
1 head broccoli, chopped into small florets
1/2 head cauliflower, chopped into small florets
1 cup diced ham
1 cup halved cherry or grape tomatoes
1/2 cup Telegraph Hill Pitted Garlic and Rosemary Kalamata Olives
225g mozzarella, cubed
Grated Parmesan, for garnish
Telegraph Hill Turmeric and Black Pepper Drizzle
 To make the broccoli cauliflower salad: In a large salad bowl, combine all the ingredients for the salad.
Drizzle Telegraph Hill Turmeric and Black Pepper Drizzle over the salad and toss to coat everything.
Garnish with Grated Parmesan.
Chill and serve the broccoli, cauliflower and ham salad whenever you're ready. Enjoy!