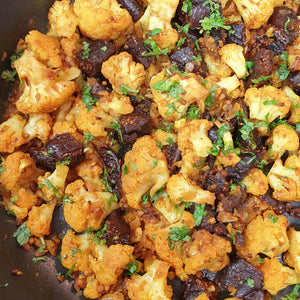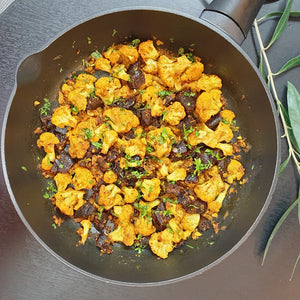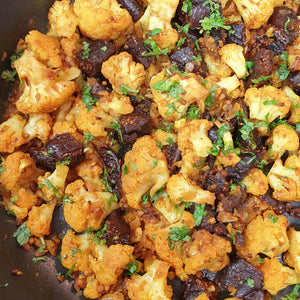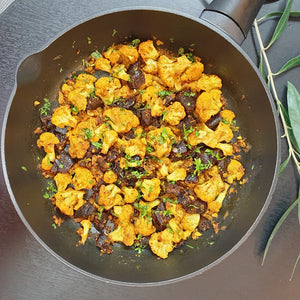 One Pan Cauliflower and Fig "Pilaf"
3 tablespoons Telegraph Hill EVOO
1 white onion diced
3 cloves garlic chopped
1 tsp ginger freshly grated
1 tablespoon Condimentum Seedy mustard
7-10 whole cloves
7-10 cardamom pods
1x cauliflower
2 tsp coriander
1 tsp smoked paprika
1/2 tsp turmeric
1/4 tsp chili powder
1 Packet Telegraph Hill Marinated Figs
1/8 cups water
salt and pepper
2 tablespoon chopped coriander leaves
Add oil to pan over medium heat add the onion and cook until clear.
Add in the ginger, garlic, cardamom pods and whole cloves. Let these sauté about 8 more minutes, stirring occasionally.
Add cauliflower florets, sprinkle on the turmeric, smoked paprika, chili powder, coriander powder and Condimentum Seedy
Add the water to the pan. Reduce heat to low-medium, cover pan and let cook for about 8 minutes
Add the chopped Telegraph Hill Marinated Figs and season. Cook for another 2minutes or until the figs are warm and the cauliflower is cooked.
Garnish with chopped coriander
This is a great side dish or mix in some chopped cook sausages for a quick and easy one pan meal.