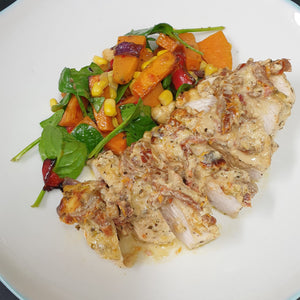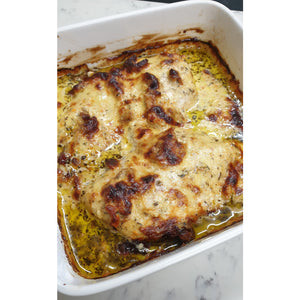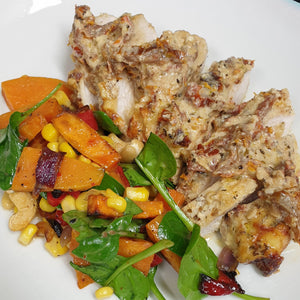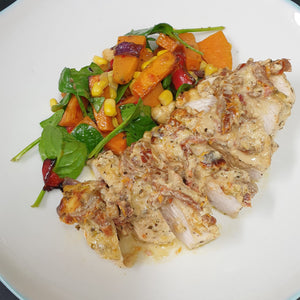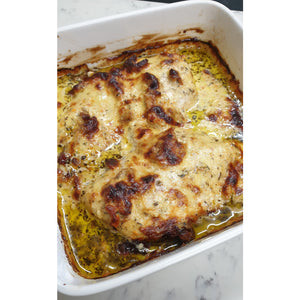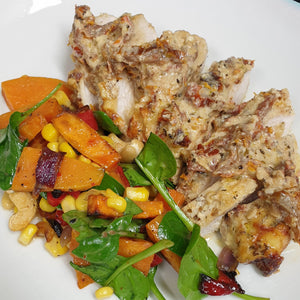 Creamy Smoked Semi-Dried Tomatoes Chicken
Ingredients
4 Boneless Skinless Chicken Breasts 
1 Cup Cream
¾ Cup Sour Cream
3 large Cloves Garlic – finely chopped
½ Cup Telegraph Hill Smoked Sundried Tomatoes in Oil – drained and thinly sliced (about 6 large tomatoes)
1 Cup Parmesan – freshly grated, plus more for topping
1 ½ Cups Grated Mozzarella 
3/4 tsp EACH: Dried Oregano & Dried Basil
½ tsp Dried Thyme
Salt and Cracked Black Pepper
Instructions
Preheat oven to 200 degrees C. Spray the inside of an 8x11-inch baking dish with cooking spray.
Pat the chicken dry and season generously with salt and pepper. Transfer the chicken to the prepared baking dish.
Note. For even cooking, between cling wrap lightly pound your chicken breasts out to an even 2-2.35cm thickness.
Cream sauce: In a large measuring cup, whisk together the cream, sour cream, garlic, sun-dried tomatoes, oregano, basil and thyme.
Sprinkle ½ the cheese over the chicken. Pour the cream mixture evenly over the chicken breasts. Sprinkle the remaining cheese evenly over top.
Transfer to the oven and bake for 22-30 minutes, or until a thermometer inserted in the middle of one of the chicken breasts reads 75 Degrees C.
Switch the oven to grill during the last few minutes of baking, and grill for 2-4 minutes, or until the cheese is golden. Make sure you watch closely as the dish can go from golden to burned very quickly!
Remove the chicken from the oven and tent loosely with foil. Allow the chicken to rest for 5-10.
Remove the foil and discard. Garnish the top of the chicken with fresh basil, grated parmesan and crushed flakes if using. Enjoy!