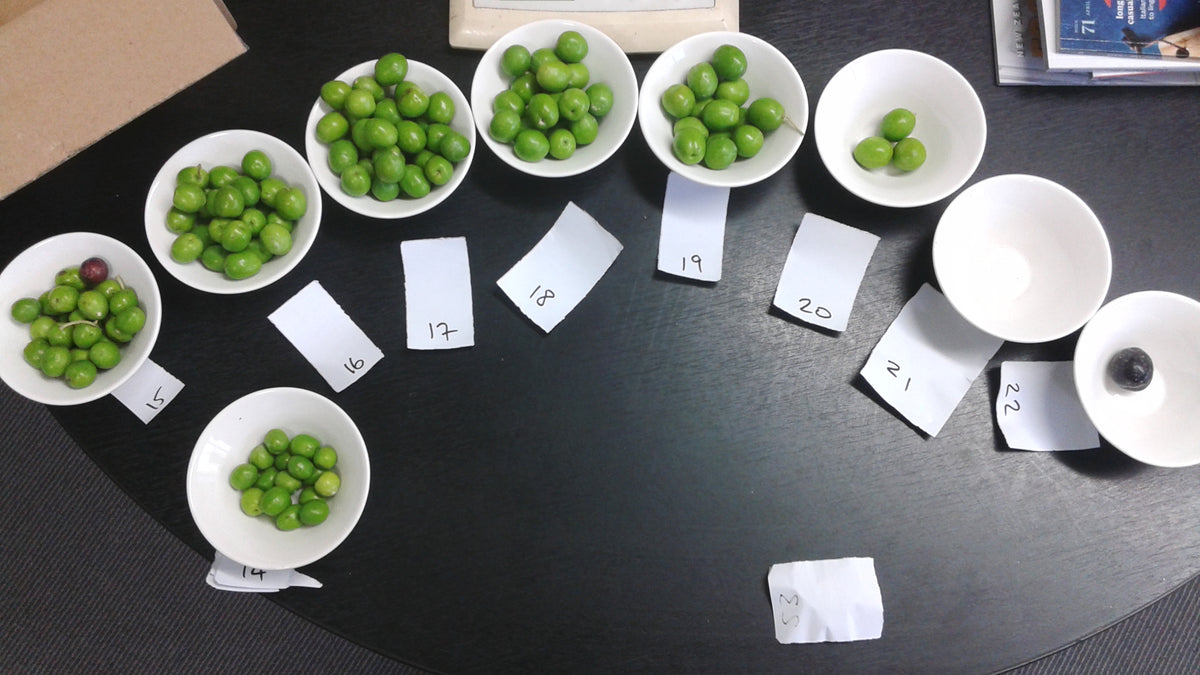 Every year throughout the growing season we regularly measure the growth of the olives.
This is done by picking at least 100 olives and measuring the size of them.  I always try to pick a representative sample from trees throughout the grove, so that it gives me the most accurate indication of what is going on in the grove.
I then measure the diameter of the olive and its weight.
The diameter is important as this is what determines the use of the fruit at harvest time, large fruit to table olives, small fruit to the press.  The ratio of large to small is important, as this impacts grower returns and business cash flow requirements.
From this data I assess the harvest date and size quantities, irrigation requirements, pruning and thinning requirements and decide if any changes are required to the current plan (eg more/less is needed).
Data is compared to previous years, cross referenced to the previous years inputs  (fertiliser, pruning, spraying), and to the response of the tree and fruit. 
So each growing season has a plan, we measure, compare, adjust, repeat.  Easy. 
Related Blogs