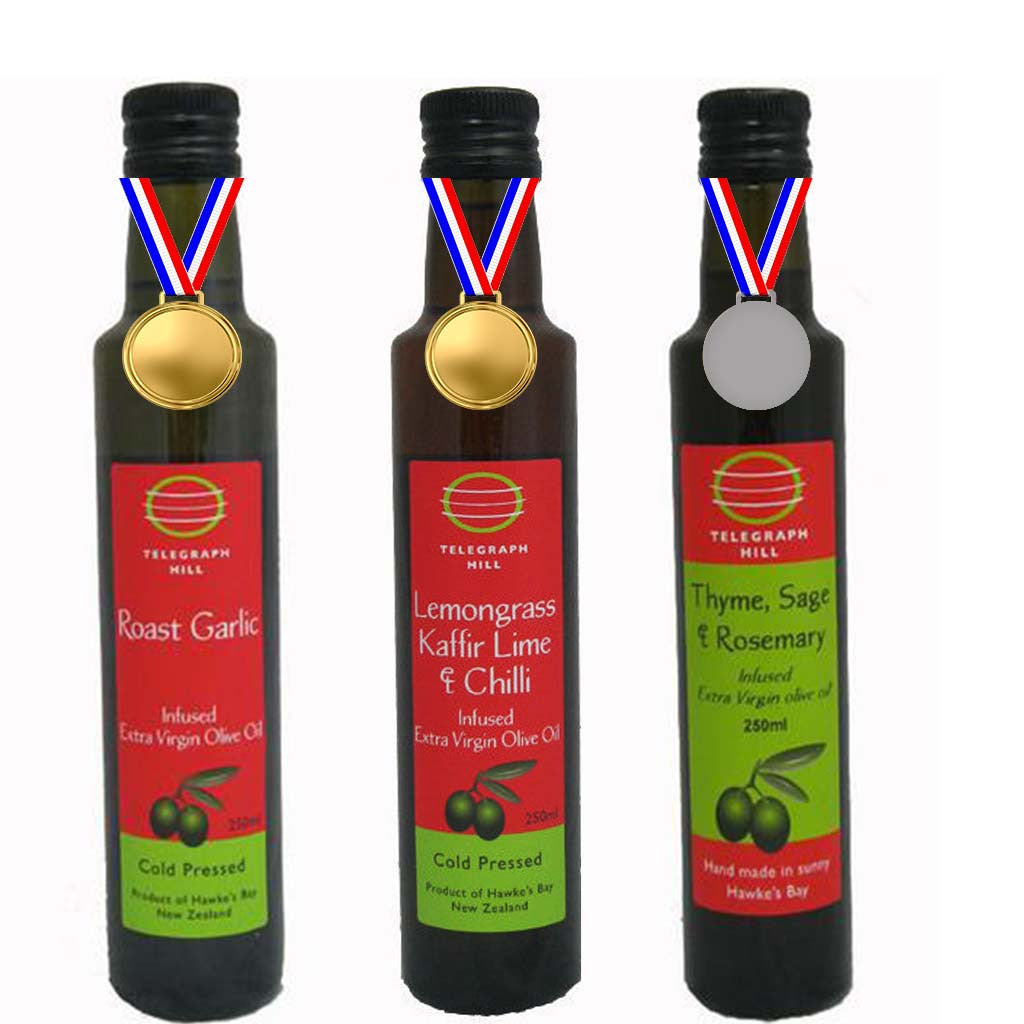 Telegraph Hill has had yet another successful year at the Olive Japan 2017 Extra Virgin Olive Oil awards announced on 24th April  2017. 
GOLD - Roast Garlic Infused Olive Oil 
GOLD - Lemongrass, Kaffir Lime & Chilli Infused Olive Oil
SILVER - Thyme, Sage and Rosemary Olive Oil
OLIVE JAPAN International Extra Virgin Olive Oil Competition is one of the premier olive oil competitions in the world. Last years competition had over 600 entries! We are delighted 3 of our products have been recognised at this level against such tough competition from around the globe.
These awards are also a huge help in cementing our steadily growing niche in the Japanese market.
To find out more about the Olive Japan 2017 competition here