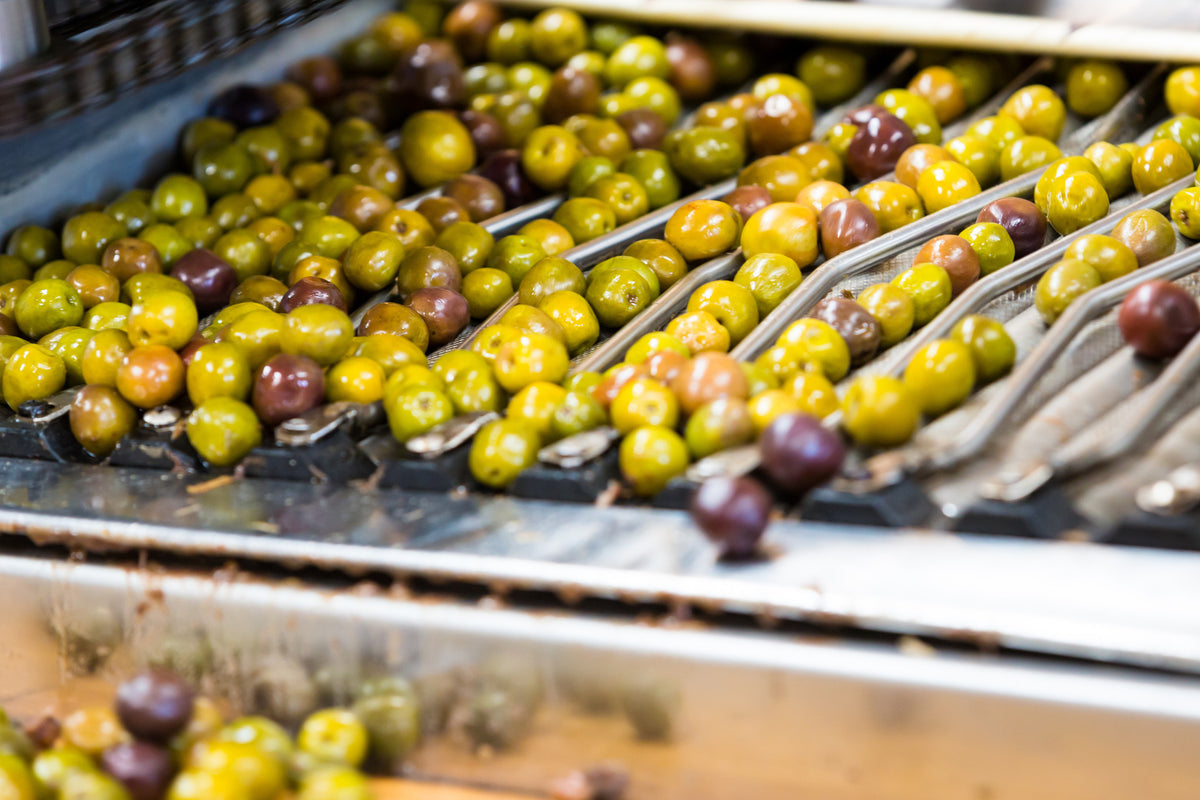 This years Olive Harvest was a great success. A large crop and excellent weather meant we could harvest a total of 50 tonne, 15,000,000 olives in total. This year Manzanillo, Kalamata and Uovo di Piccione varieties were harvested. 
What happens now.....
Once the olives are harvested (watch here) they then go through the grader to be sized. Smaller Olives are pressed to make oil and larger olives are kept for our table olives. The large olives are then washed, and placed in 2000L vats or 200L barrels in brine (salt and water). Over the first 3 weeks, rapid fermentation begins using the wild yeast and spores within the olives. This produces carbon dioxide and acid and smells delicious like making bread at home. It is this yeast which gives Telegraph Hill Olives their distinctive flavour.
Over the next 6 months the sugars in the olives will ferment and the bitterness contained in the olives will be converted until they become edible. Then the olives continue to ferment their sugar. If you are interested in fermenting your own olives give this recipe a go!