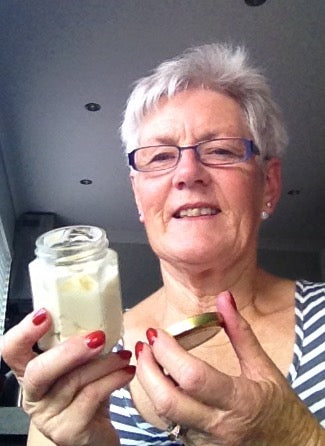 Learn how to make your own moisturising cream with all natural ingredients; no chemicals, no elaborate equipment needed.
Morag Black is holding a workshop on 12th May at the Telegraph Hill Olivery!  She will show you how to make a beautiful cream with Telegraph Hill's own Extra Virgin Olive Oil and other natural, spray free and organic ingredients.  All requirements will be supplied and as there are only six places available it is essential to book early. 
You will learn how to create a basic cream which is useful for all types of skin.  Fragrance free, this cream can be used as a face cream or whole body moisturiser and you will take the information and create your own special combinations to suit individual requirements at home.
When:  12th May 2018 10am – 12noon (full), and 2 - 4pm
Where:  Telegraph Hill Olivery 1279 Howard Street, Hastings, phone 06 878 4460
Who:  Morag Black – workshop provider
What:              -to bring – just an apron if you wish
                        -will be provided – all ingredients and requirements are supplied
                        -you will take home – at least one 200g jar of basic cream, heaps of knowledge, hands-on experience of the skills needed to experiment at home.
                        -will it cost - $40 all inclusive, coffee and tea provided.
email Morag to book your spot.