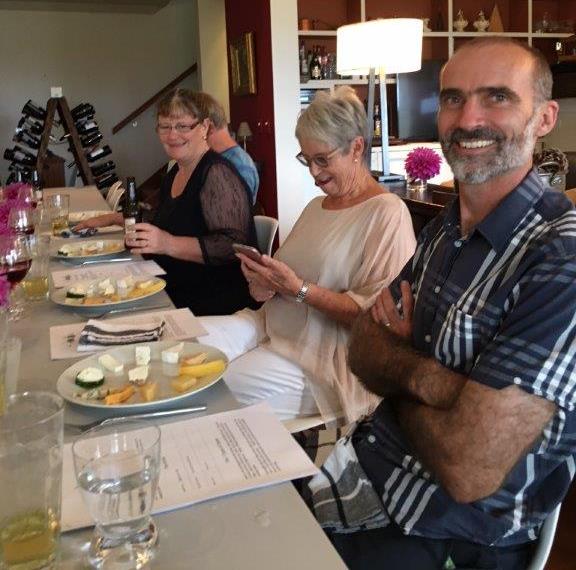 This was fun, and what an amazing 'resource' we have here in Hawke's Bay with Juliet Harbutt a world renowned Master of Cheese!
My key 'take home' point was that, actually, i do like goats cheese.  A good one doesn't taste 'goaty'.  This resonated with me, because, we have the same feedback on olives!  too many 'bad tasting' olives out there puts people off the whole category!
I highly recommend taking part in one of these evenings, and would be suprised if you didn't back it up with a second evening!
We got to taste 12 cheeses with 3 different beverages (so 36 different combinations!), this gave us an instant experience of what and why pairing food and wine is about.  We discussed what worked, what didn't and why. 
My favourite was Savvy Washed Rind from Drunken Nanny, a gooey soft cheese, paired with Mayflower Apple cider from Edgebrook Cider.  The combination made both go BOOM! in your mouth, and created a whole new 'higher level' flavour.
I'll be back for more!