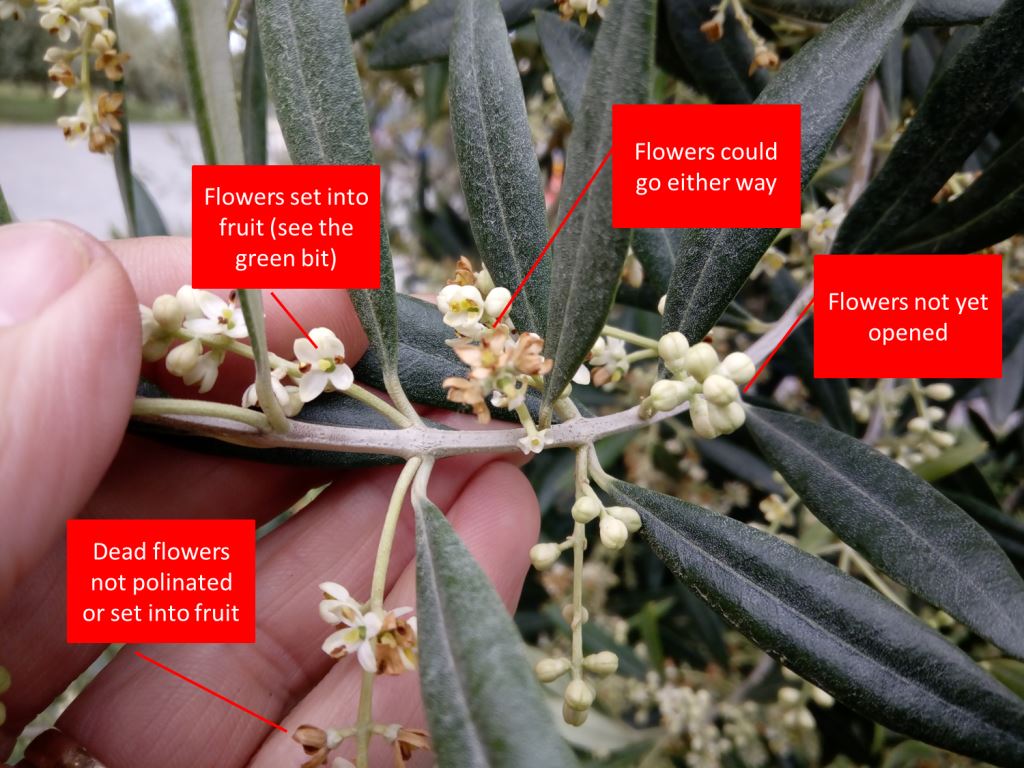 Right now its flowering time, we wait and watch to see how many olives form from the huge amount of flower we have this year.
As the picture shows it is not that straight forward.  A tree will flower over a three week period,
during that time, a flower opens, pollinates, sets fruit and begins to grow for harvest in May.
The midpoint of flowering is what is called peak flowering, and is the point as which we determine growing dates from. 
Usually flowering happens over a three week window, with a midpoint around 25th November.  Ideal conditions are warm temperatures and gentle breezes for the pollen to transfer.
This year its different.  Flowering started on the 4th November with Ascolano, followed by the Manzanillo, and the Kalamata has just begun.   We are at the midpoint now, with three weeks to go. 
With the three different varieties are flowering at different times, it is not something we've experienced before.  So I'll watch with interest the rest of the growing season and see how this affects harvest timings!