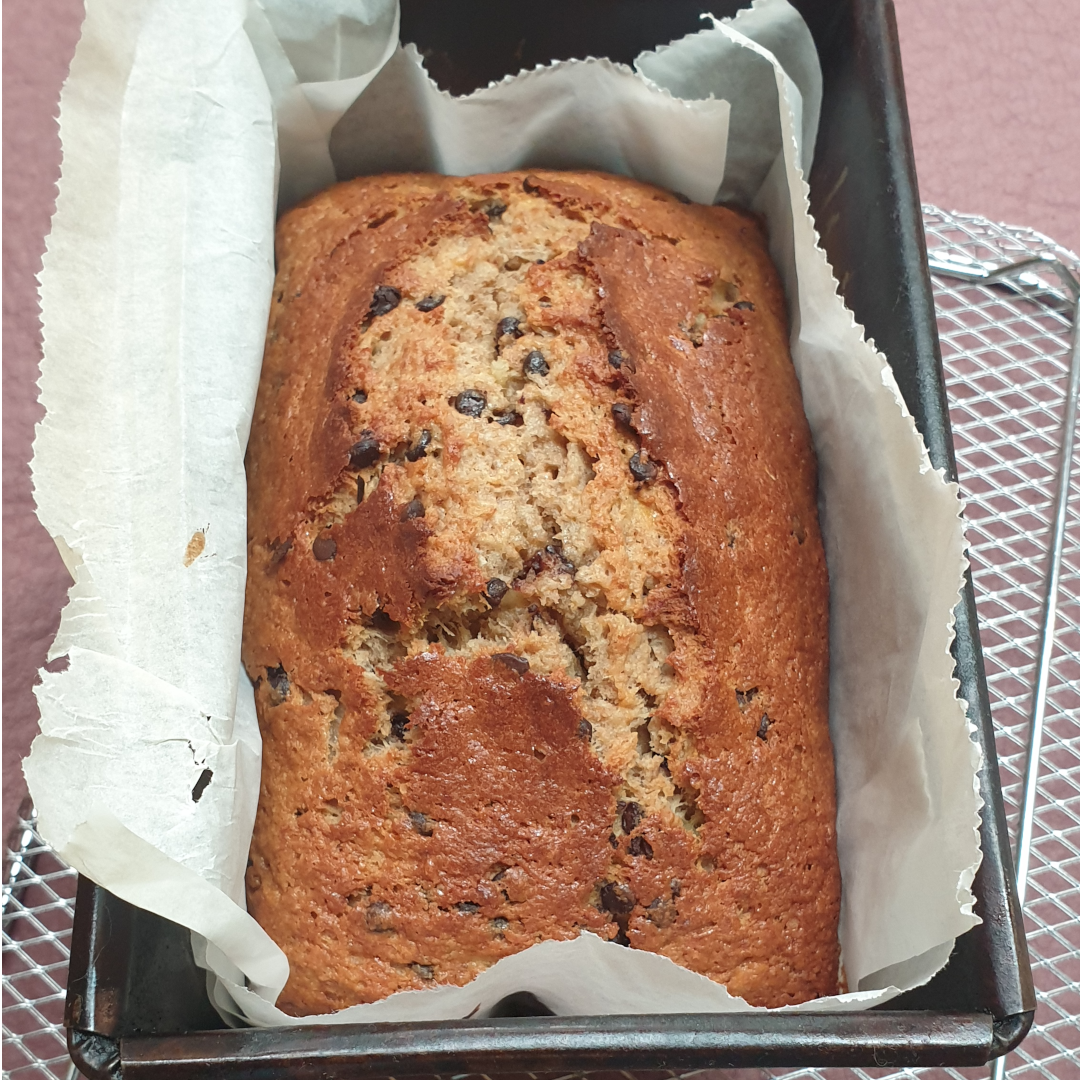 We've been baking 'Fake Cakes' with extra virgin olive oil.
'Fake Cake' is a term coined for the instant 'Box Cakes' by Tracy.  A 'Box Cake' is from the grocery store, where you open the Box and just add an egg or two, some butter & liquid, bake, hey presto cake!
We substituted the butter for Extra Virgin Olive Oil, turning our baking a little more healthy, by switching the saturated fat for mono unsaturated oil with the healthy properties of extra virgin olive oil (polyphenols and antioxidants).
The results were fantastic, the texture was the similar to using butter, maybe slightly more moist, the flavour  was richer and had a hint of extra virgin olive oil, we used a mild extra virgin olive oil, so we suggest not to use a robust extra virgin olive oil in your baking. 
A strong or pungent extra virgin olive oil will carry the pungency through to the cake, which we found not so pleasant. (Use strong extra virgin olive oils to enrich and enhance strong flavoured foods)
We made three 'Fake Cakes' which actually turned out pretty 'Real Cake':
Chocolate Brownie
Banana Cake
Chocolate Chip Cookies
Morning teas have never been so good! 
So, What ratio to use? 
A rough guide is about 75% oil compared to the butter. 
Three tables are below.  These are set out converting butter to extra virgin olive oil, depending on how your recipe measures the butter, in cups, mls, or grams.  
Finally, always use extra virgin olive oil for the health properties, and taste it first on a spoon to make sure it is the flavour you want in your baking.  There are plenty of bad tasting poorly labelled olive oils out there that will ruin your baking!
| BUTTER | OLIVE OIL |
| --- | --- |
| 1 TEASPOON | ¾ TEASPOON |
| 1 TABLESPOON | 2-¼ TEASPOONS |
| 2 TABLESPOONS | 1-½ TABLESPOONS |
| ¼ CUP  | 3 TABLESPOONS |
| ½ CUP  | ¼ CUP + 2 TABLESPOONS |
| ⅔ CUP | ½ CUP |
| ¾ CUP | ½ CUP + 1 TABLESPOON |
| 1 CUP | ¾ CUP |
| 2 CUPS | 1-½ CUPS |
| | |
| --- | --- |
| Butter (mL) | Olive Oil (mL) |
| 100 ml | 75 ml |
| 200 ml | 150 ml |
| 300 ml | 225 ml |
| 400 ml | 300 ml |
| 500 ml | 375 ml |
| 600 ml | 450 ml |
| 700 ml | 525 ml |
| 800 ml | 600 ml |
| 900 ml | 675 ml |
| 1000 ml | 750 ml |
| | |
| --- | --- |
| Butter (g) | Olive Oil (mL) |
| 100 g | 78 ml |
| 200 g | 156 ml |
| 300 g | 234 ml |
| 400 g | 312 ml |
| 500 g | 390 ml |
| 600 g | 468 ml |
| 700 g | 546 ml |
| 800 g | 624 ml |
| 900 g | 702 ml |
| 1000 g | 780 ml |
Tables sourced from North American Olive Oil Association