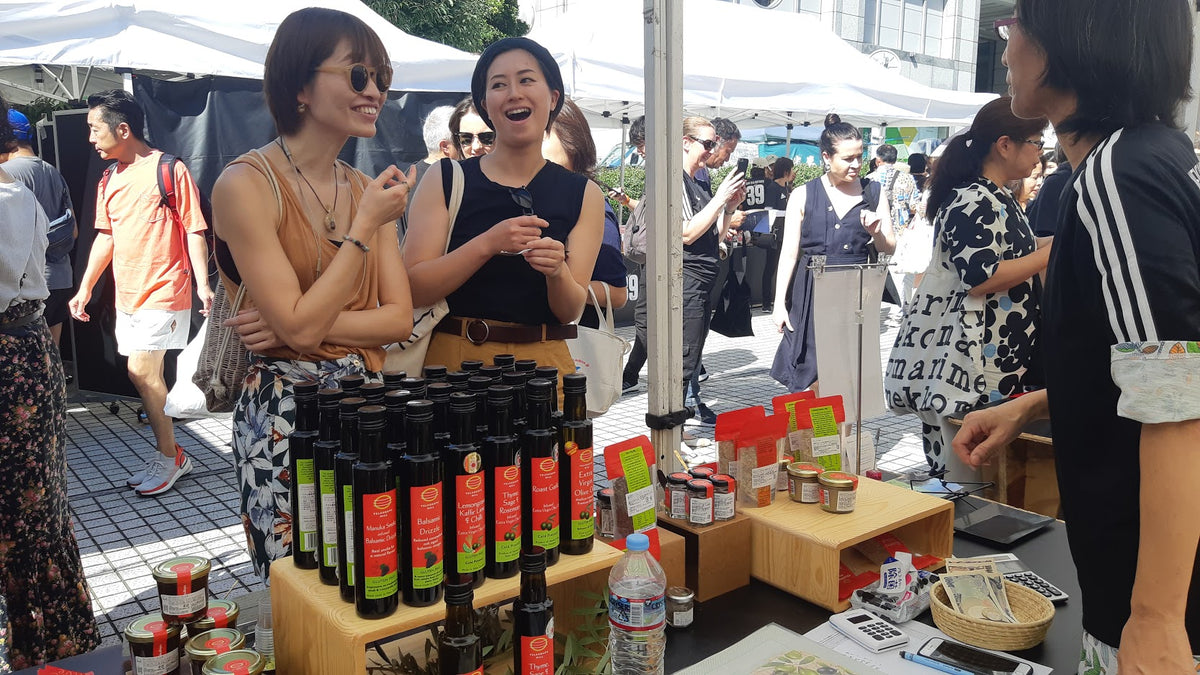 Geoff had a week in Tokyo working at the Tokyo Farmers market and NZTE Trade Show.  Lucky for him this work trip coincided with the Rugby World Cup!  It was the best work trip ever...
Actually Geoff didn't get to go to any games, but did manage to soak up the 'vibe' of the place while collecting these photos.
Tokyo Aoyama Farmers Market
Our stand at the Farmers market with Ayumi Kudo from Olive Japan our Distributor in Tokyo.
New Zealand says 39 is a 'Thank You' campaign from NZ for hosting New Zealanders over the Rugby world cup.  It is derived from the Japanese words for  number three and nine sounding like 'thank you'.  Clever stuff well received in Japan.
Food Connection Trade Show held at the New Zealand Embassy
Onigiri with Olive Zing, a great use for this product.  
Sashimi with Balsamic Drizzle or Manuka Smoke Balsamic Drizzle was a hit.